OUR CORE COMPETENCIES
We are able and happy to communicate with customers in English
Many Japanese printing and design firms are not fully geared up for communicating in English or dealing with English-language projects. Large printing and design companies that do have an English-language capability will probably not be oriented towards small-volume projects, and so the prices they quote are likely to be very high.
Shobi Printing has full-time staff who possess both good English language skills and extensive printing and design expertise. We can offer solutions tailored to meet your needs, and we can provide a comprehensive, "one-stop" solution for all your Japan-based sales promotion requirements.
Our solutions cover every aspect of sales promotion, including printing, design, Web design, translation and project planning.
If you:
are looking for a reliable partner to help with your sales promotion activities in Japan; or
want to have existing brochures or other materials translated into a different language(s) and then printed; or
want to enhance your overall branding through effective integration of your printed materials, website etc.
Our strengths include:
We are able to handle inquiries in English.
We offer "one-stop" solutions for your printing needs (covering every stage from order placement, through printing and binding to delivery of the finished product.
We accept payment by credit card.
Our prices are very reasonable (having our printing facility located in Tokyo enables us to provide prompt service).
We have specialist expertise in providing printing services for the MICE (Meeting, Incentives, Conferences and Events/Exhibitions) in the Greater Tokyo area.
Then we can offer a solution to meet your needs!
PRINTING
Using the printing know
—

how that we have accumulated over 65 years for the benefit of our global clients

Offering printing solutions tailored to the needs of each individual customer, together with a business approach that combines English-language support with close collaboration, Shobi Printing Co., Ltd. is able to provide the printing services that global clients need.
Shobi Printing can handle materials submitted in your language
International clients can submit materials written in their own language, in Microsoft® Word® format; Shobi Printing can then process these files in the appropriate environment, using DTP software to prepare the materials for printing, and then going on to implement proof-reading and printing.
Shobi Printing has been awarded Japan Color certification,
reflecting our commitment to the maintenance of consistent printing quality
The stable, consistent quality provided by Shobi Printing's offset printing equipment was recognized in March 2012 with the awarding of Japan Color printing certification.
What is the Japan Color certification system?
The Japan Color certification system is a Japanese offset printing standard that is based on the ISO international standard.

Shobi Printing is also working actively to adopt environmentally-friendly printing methods


DESIGN
Helping to bring global clients and end-users closer together through high-value-added design services, and striving to ensure that multilingual contents function effectively as a communication tool
Using multi-lingual presentation to facilitate wider understanding of global clients'services and brands, and creating design output that reflects the nuances of Japanese culture and takes end-users' attitudes into account — As design specialists, we are committed to making our customers' communication strategies as effective as possible
TRANSLATION
Translation and interpreting services — Supporting international
communication and cross-cultural exchange
Translation
We pride ourselves on the quality of our translation output, which emphasizes accuracy, natural, smooth expression of meaning, and achieving the right tone for the intended purpose of the text, as well as careful, appropriate formatting and presentation. All translation work is undertaken by native speakers of the target language (i.e. by native speakers of English in the case of Japanese-into-English translation), and checked by experienced, knowledgeable editors. Close collaboration between translators and editors ensures that our translation output is error-free and reads smoothly, and also that the translated text is polished and effective. This approach is a key contributing factor to the overall high quality of our translation services.
Interpreting
We assign interpreters (including native speakers of foreign languages resident in Japan, and also Japanese citizens with first-class foreign language skills) to meet each client's specific needs. We provide a comprehensive range of interpreting services, from consecutive interpreting and escort interpreting (where the interpreter accompanies the client to a trade show, conference, etc.) through to simultaneous interpreting.
TRACK RECORD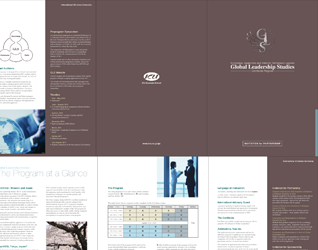 GRAPHIC DESIGN & WEB DESIGN
Global Leadership Studies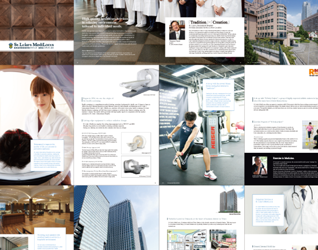 GRAPHIC DESIGN
St.Luke's MediLocus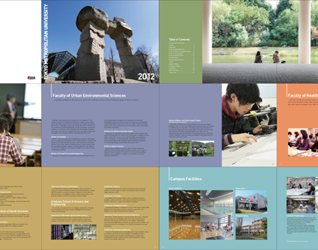 GRAPHIC DESIGN
Tokyo Metropolitan University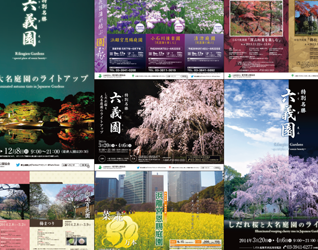 GRAPHIC DESIGN
Tokyo Metropolitan Park Association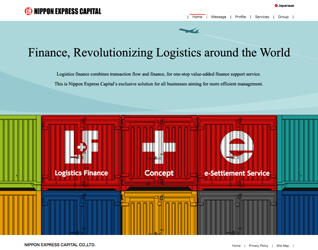 WEB DESIGN
NIPPON EXPRESS CAPITAL Co., Ltd.
GRAPHIC DESIGN
Embassy of the Republic of Armenia in Japan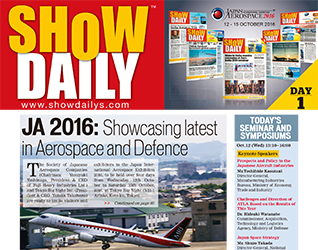 PRINTING
SAP Media Worldwide Ltd.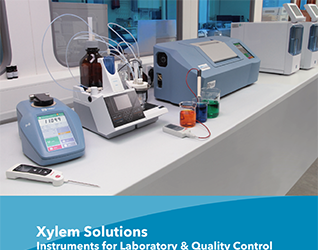 COMPANY PROFILE
Company name
Shobi Printing Co., Ltd.
Founded
April 29, 1948
Paid-in capital
48,000,000 yen
Company head
Masanobu Yonehara, president and representative director
Subsidiaries
Ginza Print Co., Ltd. (small-lot printing, on-demand printing)
Omega-Com, Inc. (translation/interpretation, planning/production of cross-cultural communication media, publishing)
Offices and plants
Headquarters
Akuahakusan Bld.5F, 1-13-7, Hakusan, Bunkyo-ku, Tokyo 113-0001
Tateishi Plant
3-13-2, Tateishi, Katsushika-ku, Tokyo 124-0012
Tottori Branch
818-1, Hawai-Nagase, Yurihama Town, Tohaku-gun, Tottori Prefecture 682-0722

Bank accounts
Tokyo Tomin Bank (Kasugacho Branch), Sumitomo Mitsui Banking Corporation (Koishikawa Branch),
Bank of Tokyo-Mitsubishi UFJ (Kasugacho Branch), Mizuho Bank (Hongo Branch),
Tottori Bank (Hawai Branch), San-in Godo Bank (Kurayoshi-ekimae Branch)
CONTACT US
Upon clicking the "SUBMIT" button, you will be sent an automatic confirmation response to your specified e-mail address.
If the confirmation e-mail is not received, please check your e-mail address and resubmit.
* Shobi Printing will close for the Summer Holiday from Friday, August 7th through Sunday, August 16th. Please anticipate a delay in response for inquiries during this Holiday period. Thank you for your understanding.
Note:
Shobi Printing's work hours are 9:00 -17:00 JST Monday – Friday. Our goal is to respond to all inquires within 2 working days of the request. Please keep in mind we follow the Japanese calendar for public holidays so there may be times that it will take longer than 2 working days. Services that are out of our scope of work will not be responded to. Thank you for your understanding.
Customer Privacy Policy
Shobi Printing Co., Ltd. does not provide customer personal infomation or inquiries to third parties.
Customer information and inquiries will only be used within Shobi Printing for the purpose of servicing that customer.